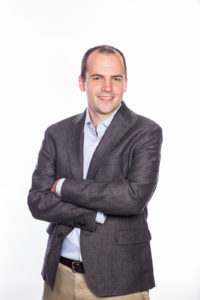 Stephen Zielinski, San Francisco Bay Area clarinetist, is a tenured member of California Symphony and a graduate of the Juilliard School's Master of Music program.
Mr. Zielinski has worked with the Twentieth Century Classics Ensemble, conducted by Robert Craft, performing on two recordings on the Naxos label featuring chamber works of Anton Webern and Igor Stravinsky. He can also be heard on the Albany Records label performing works of Thomas Pasatieri.
In the Bay Area, Mr. Zielinski regularly plays with California Symphony, Bay Area Rainbow Symphony, San Francisco Wind Ensemble, Sacramento Chamber Music Society, Nova Vista Symphony and more. In 2015, Mr. Zielinski was a featured soloist performing Aaron Copland's Concerto for Clarinet with the Bay Area Rainbow Symphony.
As a member of the Juilliard Orchestra, he toured Europe in 2005 performing in the BBC proms and performed concerts in London, Berlin, Helsinki and Lucerne. He also participated in the Festival dei Due Mondi, 2003 and 2004, in Spoleto, Italy with performances broadcasted on RAI. He has performed with the Continuum New York Ensemble touring to Jakarta, Indonesia.
Mr. Zielinski has performed in the Axiom Ensemble, the American Contemporary Music Ensemble, Albany Symphony, Philharmonic Orchestra of the Americas, Tulsa Opera Orchestra, Distinguished Concerts International Orchestra, and the New York Opera Society and more.
In addition to his Master's degree, Mr. Zielinski holds a Bachelor of Music degree from the Manhattan School of Music. He was a recipient of the Arline J. Smith Scholarship as well as the Otto G. Storm Scholarship for his studies at Juilliard.