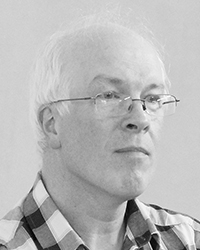 David Drummond has conducted opera for English National Opera, Gothenburg Opera, Scottish Opera and for Kharkov Opera in the Ukraine where he conducted Boris Godunov.
Orchestras he has worked with include the London Mozart Players, Kharkov Philharmonic, Royal Philharmonic Orchestra, the Brandenburg Sinfonia and the BBC Concert Orchestra, with whom he recorded the BBC's "Olympics 2000" music. He also collaborated with Sir Michael Tippet on a definitive version of the composer's 4th Symphony.
As Director of Music & Opera at University College, London from 1991–2001 he conducted the world première of Cesar Franck's Hulda and three further British premières, including Aulis Sallinen's Kullervo. Operas he has conducted include: Cosi fan Tutti, Don Giovanni, Katerina Ismailova, Turn of the Screw, Carmen, The Lighthouse, The Merry Widow, Porgy & Bess; Die Fledermaus, The Mikado, The Magic Flute, Street Scene, Le Roi d'Ys, Ruslan & Ludmilla, La Wally, Mignon, I Gioelli della Madonna, Mazeppa, The Ballad of Baby Doe, and Drot og Marsk.
He has been Chorus Master at both Scottish Opera and ENO, has worked with choirs throughout Britain and adjudicated for the BBC Radio 3 "Choir of the Year" Competition. He has presented children's concerts in the UK and Sweden and has staged several special opera productions with mentally handicapped adults. He was a professor on the coaching staff at both the Royal College of Music and the Royal Academy of Music from 1995 until 2013.
From 1996-2013 he was Musical Director of the London Oriana Choir whom he has conducted in all of London's major venues, including the Royal Festival Hall, Queen Elizabeth Hall, Royal Albert Hall and at the Barbican, including an acclaimed Elijah there with Sir Thomas Allen in the title role and the Dream of Gerontius with the London Mozart Players. Among the choir's CDs are two world premiere oratorio recordings: Everyman by Walford Davies, and Odysseus by Armstrong-Gibbs. Other highlights with the choir have been Star Wars in the O2; Hampton Court Palace in a concert event for Mikhail Gorbachev; a packed Royal Festival Hall for The Messiah and a premiere of Adrian Snell's anti-war rock-oratorio "The Cry – A Requiem for the Lost Child" in St. Paul's Cathedral. Arranged specially by David, this work raised £30,000 for Save the Children on the door and received its USA premiere in November 2012.
David's choral arrangements have been commissioned by songwriters such as Beth Nielsen Chapman and rock legend Robert Plant of Led Zeppelin with whom he has performed at both Abbey Road and at The Roundhouse for the BBC Electric Proms. A CD of David Drummond's Christmas carol arrangements was released in 2012. In 2013 his family moved to California for two years but decided to stay. He has recently conducted performances of the Messiah, and for Pocket Opera – Rigoletto and La Bohème.