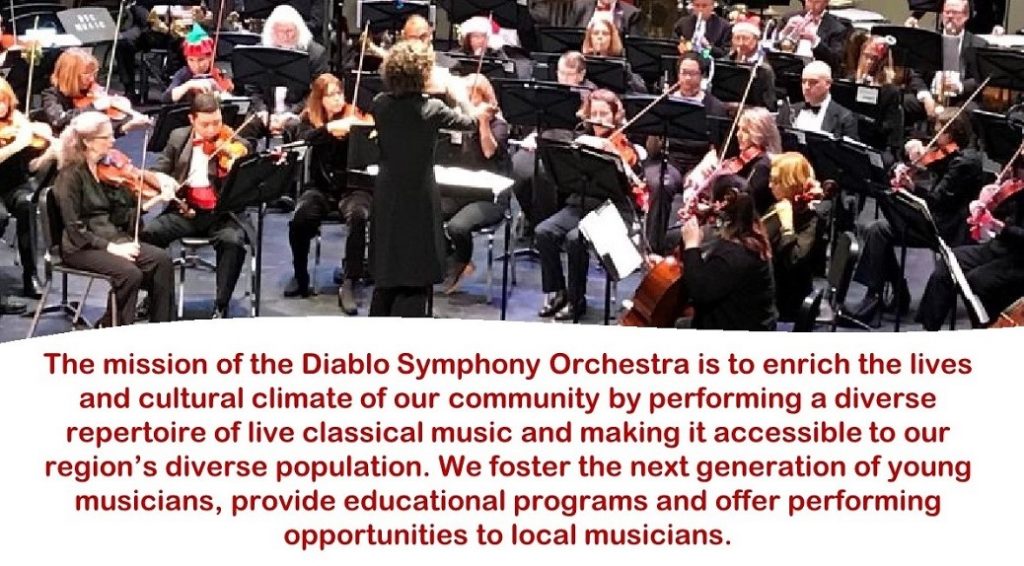 Giving Tuesday is a day dedicated to charitable giving, continuing our national tradition of celebrating generosity. As you consider your end-of-year giving, we hope you'll remember the impact the Diablo Symphony Orchestra has had on your life and the region's community, and consider making a donation, especially during this still uncertain time for the Arts.
Our recent October 23 "Celebration" concert featuring special guest Randall Benway, the San Valley Chorale, Yen Liang Competition winner Nicholas Weathers, and the titanic "Mahler 1" was indeed a tribute to the orchestra's Diamond (sixtieth) Anniversary and its Jubilation 2022-23 season reflecting the DSO's commitment to programs that are inclusive of our audience and our artistic community. The DSO is also actively making plans to resume "mini-concerts" in area schools through its Education Outreach Program, and continues to explore exciting opportunities and collaborations with other artistic organizations.
Recognizing that individuals as well as organizations continue to face financial challenges, we are asking for your help at whatever level or type of contribution is possible. Your gift will be greatly appreciated! Contributions can be made securely on our website, or can be sent by mail to the Diablo Symphony Association, P.O. Box 2222, Walnut Creek, 94595 (our annual appeal letter is going out soon and contributions can be sent by check or charge card in the return envelope enclosed with the letter). We are so very grateful for the loyal supporters who allow the orchestra to thrive. This support has helped us present high quality concerts featuring world-class soloists, offer a "Music in the Schools" program and popular family concert each year, and sustain the annual Yen Liang Young Artists Competition that brings superb young talent to our stage.
With sincere thanks, the Diablo Symphony Association Board