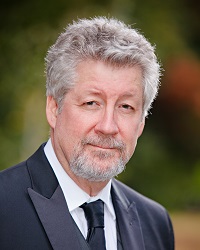 Bruce Koliha taught choral music for 37 years, 32 of which were at Monte Vista High School (MVHS) in Danville, California. Under his direction, the Monte Vista High School Chamber Singers, Concert Choir and Trebleaires each placed first numerous times in the prestigious Golden State Choral Competition. Bruce led 11 international concert tours with his singers, performing several times in virtually every Western European country, as well as in Central Europe, Australia, New Zealand, China, Greece, Turkey and Russia. In 1989 and 1990 respectively, the MVHS Concert Choir sang back-up in local concerts to international recording stars Andy Williams and Rosemary Clooney. The MVHS Concert Choir also performed the Mozart Requiem, directed by John Rutter, at Carnegie Hall in 2009.
In 2004, Bruce was the first ever recipient of the California Music Educator's Association (CMEA) Bay Section Outstanding Choral Educator Award. He also received the 2008 CMEA Pearson-Silver Burdett Choral Educator Award for "Honoring Excellence in Choral Education and Performance." In 2010, he won the Educator of the Year award from the Danville Area Chamber of Commerce.
In addition to his high school teaching, Bruce directed the choir at St. Mary's College in Moraga, California for 6 years; taught choral music, ear training and music theory classes for several years at Los Medanos College in Pittsburg, California; and instructed voice and music theory at Laney College in Oakland. He also recently taught Choral Methods in the Public Schools at California State University East Bay. Bruce has also been active in directing church choirs, leading choirs in Methodist, Congregational and Lutheran churches, as well as 3 years conducting the Post Chapel Choir at the Presidio of San Francisco. He is currently Music Director at the San Ramon Valley United Methodist Church in Alamo.