Diamond Jubilee Season Highlights: Jubilation, Celebrating 60 Years in the Community!
Season and individual tickets are now available through the Lesher Center for the Arts Box Office.
To purchase season tickets, please click here. We look forward to seeing you at the symphony!
Welcome to Diablo Symphony's Diamond Jubilee! In this special season, we celebrate diversity through our community, collaborating with other fabulous local groups as well as local composers and guest artists. Connections to folk music and folk traditions also form a thread throughout the season, ranging from folk-song-inspired music by Gustav Mahler and Alex Saratsky to a new family chamber opera based on the stories of Brer Rabbit. I look forward to celebrating the power of diversity in music and community with all of you.
— Matilda Hofman, Music Director and Conductor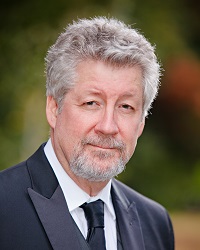 Featuring: San Ramon Valley Chorale
Bruce Koliha, Director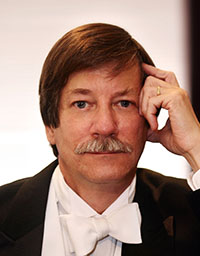 Special Guest: Randall Benway, piano
Themes of struggle, freedom, and triumphs permeate this program. We welcome the San Ramon Valley Chorale to the stage and present Mahler's titanic First Symphony, which runs the full gamut of emotions, from the awakening of Nature to a glorious finale.
We also welcome — and congratulate — 2021-22 Yen Liang Young Artist Competition Winner Nicholas Weathers as he joins forces with the DSO to perform a movement from his winning concerto for clarinet.
Aaron Copland – Canticle of Freedom
Gustav Mahler – Symphony No. 1
W. A. Mozart – Clarinet Concerto, Adagio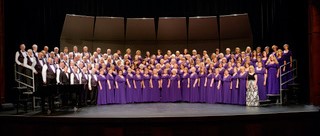 Featuring: Blackhawk Chorus
Anna Presler — Violin
Leighton Fong — Cello
Alex Saratsky – Double Concerto for Violin and Cello (world premiere)
Holiday Favorites – Music from Home Alone and Messiah, and more
This uplifting program features Ukrainian composer Alex Saratsky's new jazzy double concerto, inspired by Ukrainian folk songs, and a wonderful second half with the Blackhawk Chorus to celebrate the holiday season.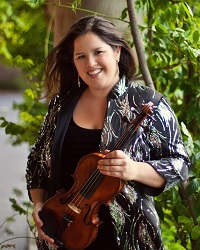 Here is a unique chance to hear extraordinary violinist Juliana Athayde come back to her hometown to perform Mendelssohn's violin concerto. We also celebrate Black History Month with more beautiful music of the wonderful Florence Price.

Florence Price – Dances in the Canebrakes
Felix Mendelssohn – Violin Concerto
Pyotr Ilyich Tchaikovsky – Symphony No. 4
FAMILY CONCERT: Tales from the Briar Patch
Coproduction with Festival Opera
Sunday, April 2, 2023 – 2:00 p.m.
Lesher Center for the Arts
Featuring: Yen Liang Young Artist Competition Winner, piano
Omari Tau as Brer Fox
Marcus Page as Brer Rabbit
This joyous concert features a humorous new mini-opera inspired by the traditional stories of the famous trickster Brer Rabbit. With a toe tapping and energetic first half, this concert is a great outing for the whole family
Leonard Bernstein – Candide Overture
George Gershwin – Rhapsody in Blue
Nkeiru Okoye – Tales from the Briar Patch
Featuring: Brian Rice & the Berkeley Choro Ensemble
This varied program highlights a range of beautiful music from Brazil, including the world premiere of a concerto for pandeiro, the Brazilian tambourine. We also present Milhaud's uproarious work "Le Bœuf sur le Toit" (envisioned to be played with any film by Charlie Chaplin), providing a lighthearted finale to the season.
Clarice Assad – Brazilian Fanfare
Felipe Senna – Choro Suite & Concerto for Pandiero and Orchestra (world premiere)
Darius Milhaud – Le Bœuf sur le Toit (with screening of Charlie Chaplin's The Adventurer)