In the 2014-15 season, the Diablo Symphony Orchestra ​began a school assembly outreach program called Music for the Schools. This pilot program was well received, and we are continuing this effort into the 2015-2016 school year. Spearheaded by DSA board members Rosemarie Krovoza and Tim Meals, and with the support of our musical director Matilda Hofman, this free program brings volunteer orchestra members into the elementary and middle schools in Concord and elsewhere in Contra Costa County, in order to give live performances and demonstrations of orchestral instruments in support of music education. A small chamber orchestra of strings and winds from the symphony presents a prepared program, accompanied by brief comments about the instruments, composers and musical style. It is given in the schools' multipurpose rooms, with the orchestra in the center of the floor and the student audience surrounding. Time is provided for students to ask questions about individual instruments and musicians after the formal presentation.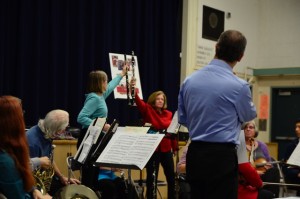 In the 2014-2015 school year, the Diablo Symphony presented assemblies in four schools in the Mt. Diablo School District: Westwood Elementary (with added 6th graders from El Dorado), Pine Hollow Middle School, Ayers Elementary and Oak Grove Middle School. Into the second year of our outreach effort, eighteen musicians from the Diablo Symphony recently played for assemblies at Oak Grove Middle School and Silverwood Elementary in Concord. The music and instrument demonstrations, tied together with the theme of "Magic", were warmly received by the students. Further assemblies are planned for El Monte and Westwood Elementaries in the spring of 2016.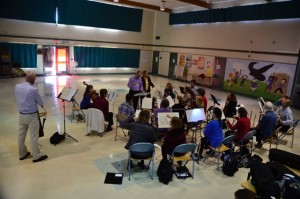 Our outreach efforts also includes our popular and free Family Concert and Instrument Petting zoo, which will take place at Concord High School on Feb. 20, 2016. In addition to a concert featuring the Fratello Marionettes and a special live-action production of Ravel's Mother Goose suite, children of all ages are encouraged to come and try out different instruments at the Petting Zoo and see which they like best.
If you are interested in having the Diablo Symphony present an outreach program at your school, please contact [email protected] for more information. You can also help fund our outreach efforts and improve musical education in our local community by donating to the symphony.