Arts Around August, a month-long celebration of the performing, visual and culinary arts in downtown Walnut Creek, offers events and activities for both families and adults throughout the month, including Summer Concerts at Broadway Plaza, First Wednesday Street Faire, Downtown Stages, Moveable Feasts, Family Day at the Lesher Center, Pop-up Opera performances and many more activities!
The DSO Wind Trio helps launch the celebration on August 3 from 6:30 p.m. to 7:30 p.m. on the Locust Street Stage, (corner of Locust and Cypress) with a family friendly selection of ragtime tunes and Baroque favorites. Trio members Eva Langfeldt (oboe), Christy Diggins (clarinet), and Lisa Canter bassoon) represent the Diablo Symphony Orchestra as one of several DSO Ambassador ensembles whose performances celebrate the orchestra's Diamond Jubilee Anniversary marking 60 years of music-making in the community.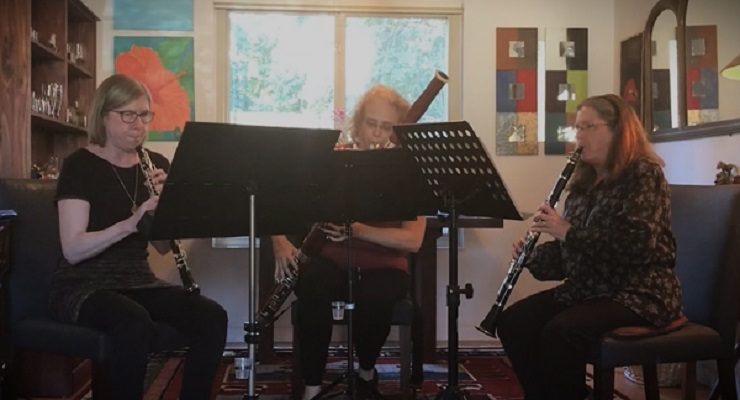 More Arts Around August events are planned throughout the month, including experiences for both families and adults like Summer Concerts at Broadway Plaza, Music Day and Family day at the Lesher, art tours, pop-up opera performances, independent films, and a drawing for a $300 gift certificate at Valley Art Gallery. Visit www.walnutcreekdowntown.com for dates, times, and more information. #ArtsAroundAugustWalnutCreek
DSO musicians will also be performing on August 27 at Rossmoor Dollar Clubhouse patio – 5 to 7 p.m. – and on September 24 on the Rossmoor Dollar Clubhouse outdoor stage – 5 to 7 p.m.