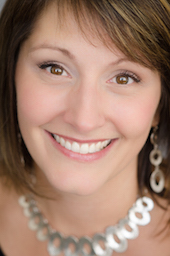 Known for her ability to bring great musical and theatrical depth to her performances, soprano Carrie Hennessey is a powerful, versatile and talented artist. She has performed in opera, theater and with symphonies all around the world. Earlier this year, Hennessey performed in several concert and recital appearances and delivered a powerhouse performance in her debut role of Blanche DuBois in A Streetcar Named Desire at the Saroyan Theatre in Modesto. She brought "exquisite vocal purity and range to the title role" and was "nothing short of sensational." On only one day's notice, Hennessey made her debut with the Modesto Symphony Orchestra, as soprano soloist in Mahler's Symphony No. 4, to great acclaim.
Hennessey has performed with many symphony orchestras including the Grammy-nominated Grand Rapids Symphony, Oakland East Bay Symphony, Sacramento Philharmonic, Berkeley Symphony, Modesto Symphony Orchestra, and the renowned Pacific Symphony. She has performed with Townsend Opera and has made several appearances with Sacramento Philharmonic & Opera.
Hennessey's 2011-2012 engagements included her European debut at the International Mahler Festival in the Czech Republic singing Mahler's Lieder eines fahrenden Gesellen, performances in Austria and Eastern Europe, and her New York City debut in Poulenc's French melodrama, "La Voix Humaine." Her embodiment of the title role in the West Coast Premiere of Tobias Picker's opera, Emmeline, earned her a nomination in the 2010 Bay Area Broadway World Awards for best leading actress in a musical.
When not performing on the main stage, Hennessey devotes time to music education. She utilized her theatrical background by working with the Sacramento Opera and the Sacramento Children's Chorus to stage direct the 2010 run of Brundibár and worked with Sacramento Opera's Education and Outreach program to direct and perform in the opera Green Eggs and Ham. She also works with the Napa Valley Youth Symphony and performs programs in elementary schools in Berkeley.